Location and Campus Facilities
Toyo University's main campus (Hakusan Campus) is located in central Tokyo with four other campuses in the surrounding area. All campuses are conveniently located within a 10-minute walk of the closest railway station.
TOKYO
Tokyo, the capital of Japan, is a city where high-rise buildings and nature exist side by side, and old and new cultures are blended together. The highly developed transportation system makes it easy to access anywhere in the city. The city, full of restaurants, has a rich and varied food culture.
HAKUSAN
CAMPUS
Hakusan 5-28-20, Bunkyo-ku, Tokyo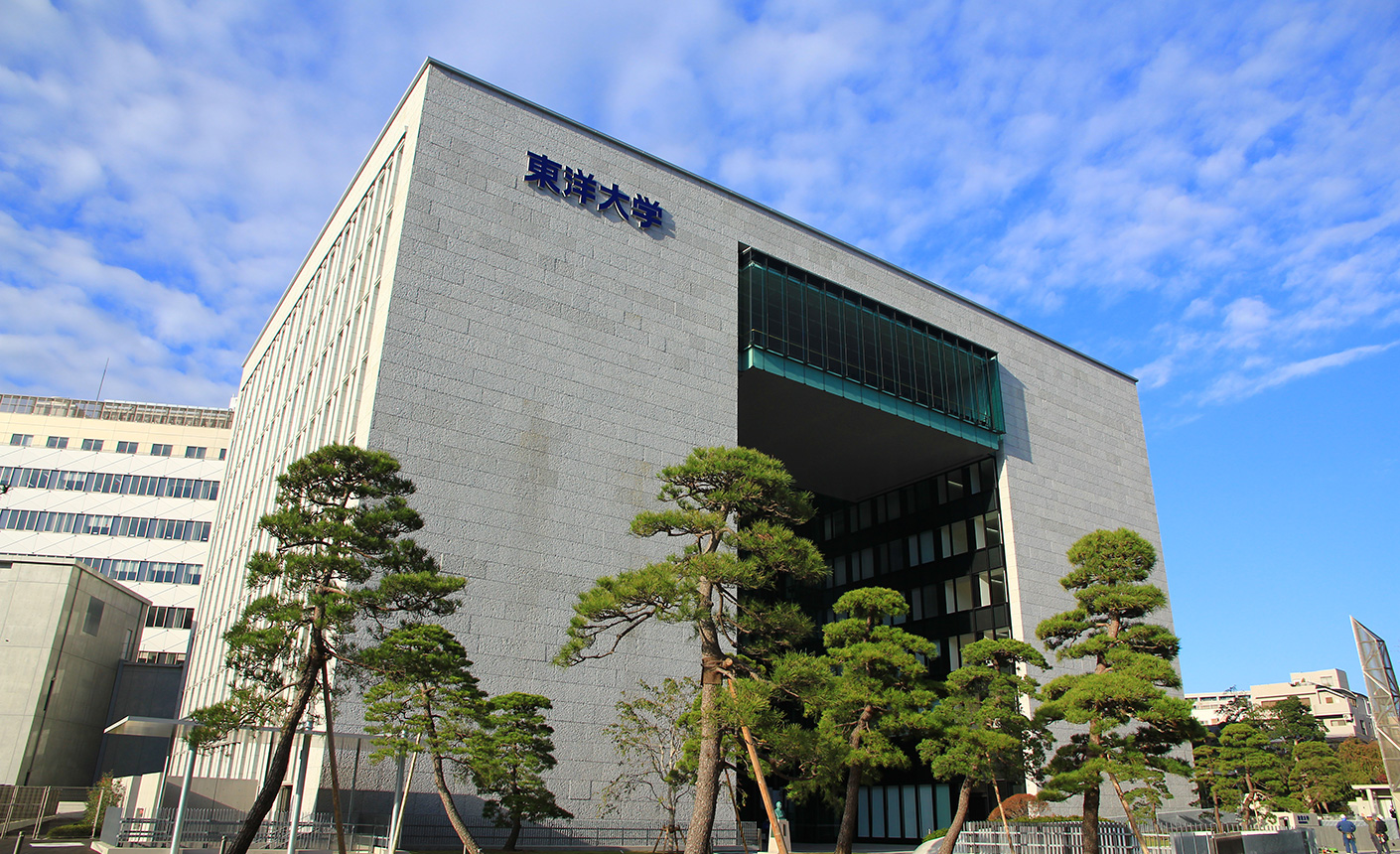 Faculty
Graduate School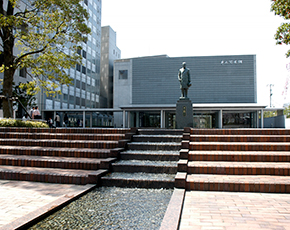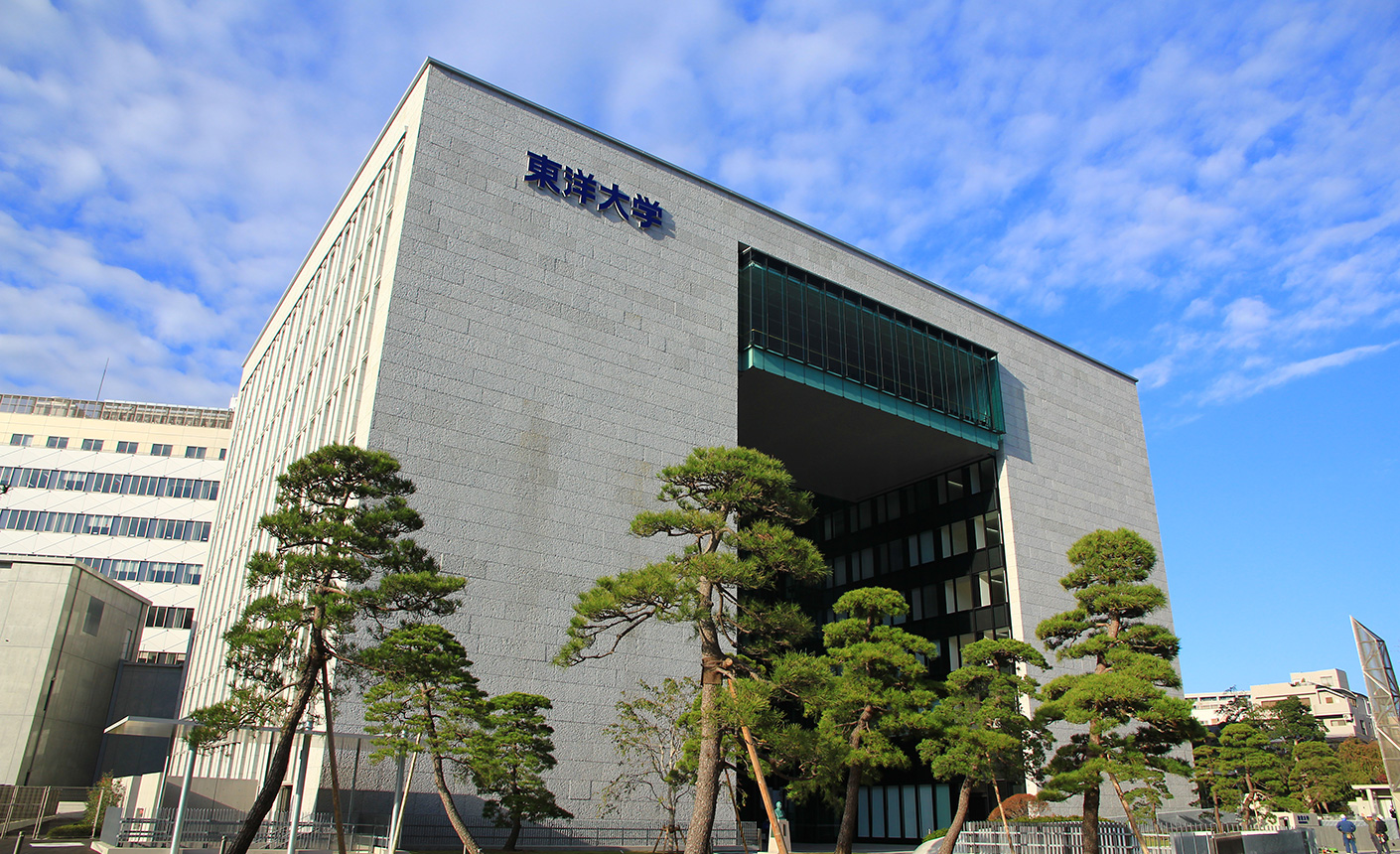 Main Campus Provides a Cosmopolitan
Hub for Arts and Humanities
Toyo's Hakusan Campus is located in the heart of Tokyo, and we're just a few subway stops away from many of Tokyo's most iconic areas -Shibuya, Akihabara, Ikebukuro, and Shinjuku. Yet Hakusan Campus is characterized by a calm atmosphere conducive to learning. Sleek, modern architecture is offset by lush trees and open spaces. Just off campus, temples and shrines, hundreds of years old, offer opportunities for quiet reflection. Like Tokyo itself, Hakusan Campus is modern and cosmopolitan with a quiet side just around every corner. Student life at Toyo is as vibrant and eclectic as the city where it is located. Opportunities abound for clubs, circles, internships, volunteer programs, and other extracurricular activities. The contemporary coexisting with the traditional. Frenetic energy balanced by peaceful harmony. Reflection complementing stimulation. That is Toyo University.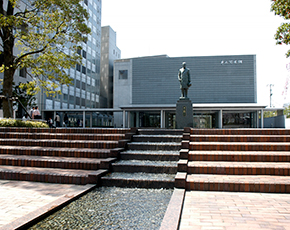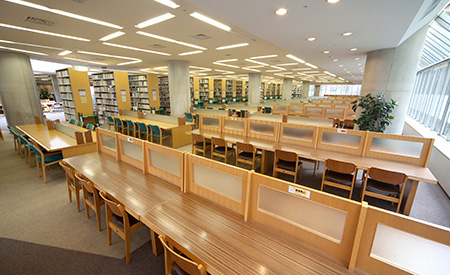 University Library
The library houses nearly one and a half million volumes and offers plenty of comfortable study areas.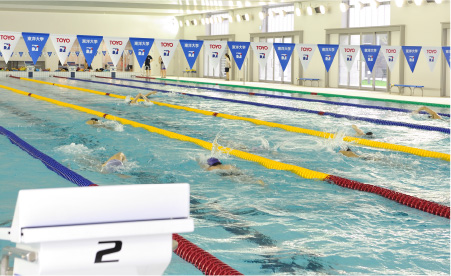 Toyo University Sports Center (TUSC)
TUSC is a world-class fitness facility used for sports and health science classes and sports club practices, as well as a dorm for athletes. Located approximately 25 minutes from Hakusan Campus, the facility has a swimming pool, dojos for judo and kendo, a multi-purpose field, and a fitness center
Bird's Eye View of TOYO HAKUSAN
To Page Top
AKABANEDAI
CAMPUS
INIAD HUB-1
Akabanedai 1-7-11, Kita-Ku, Tokyo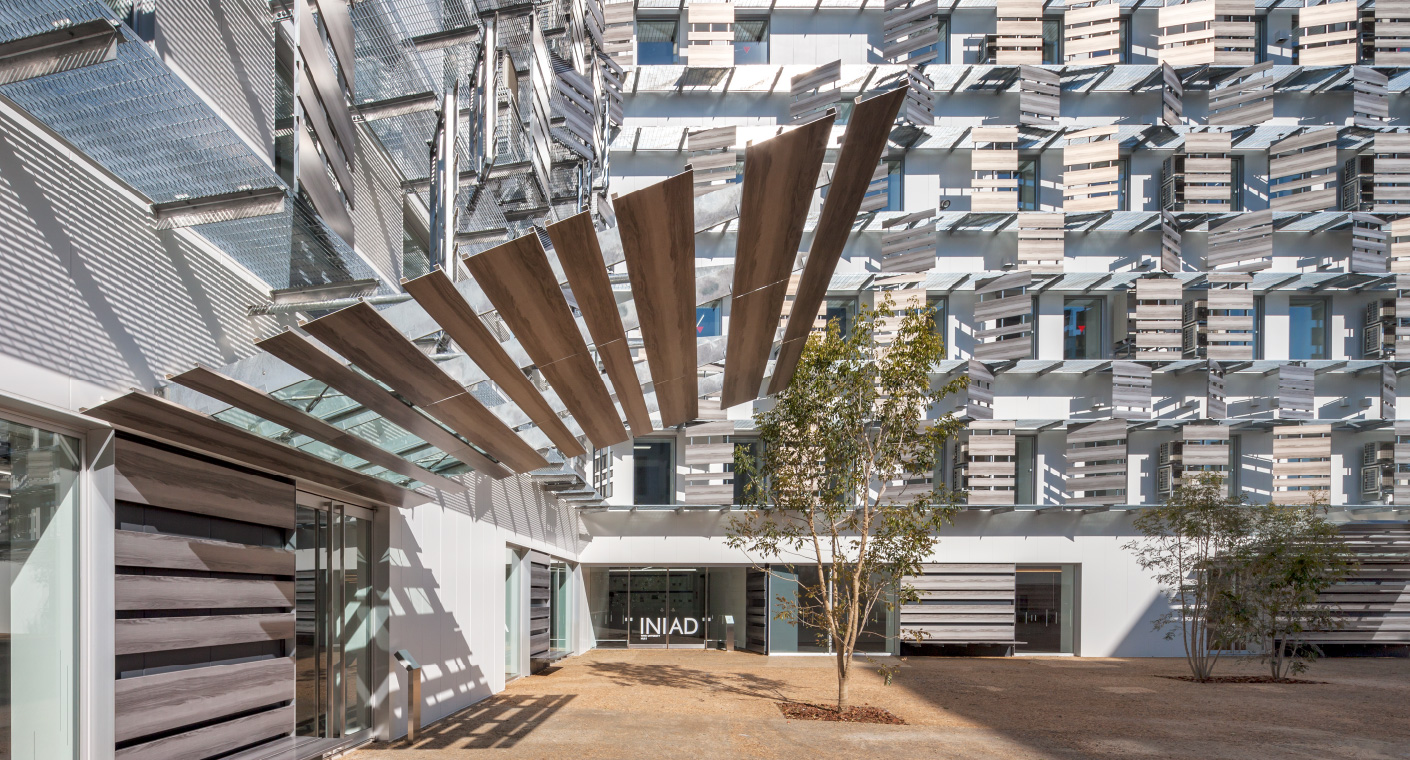 Graduate School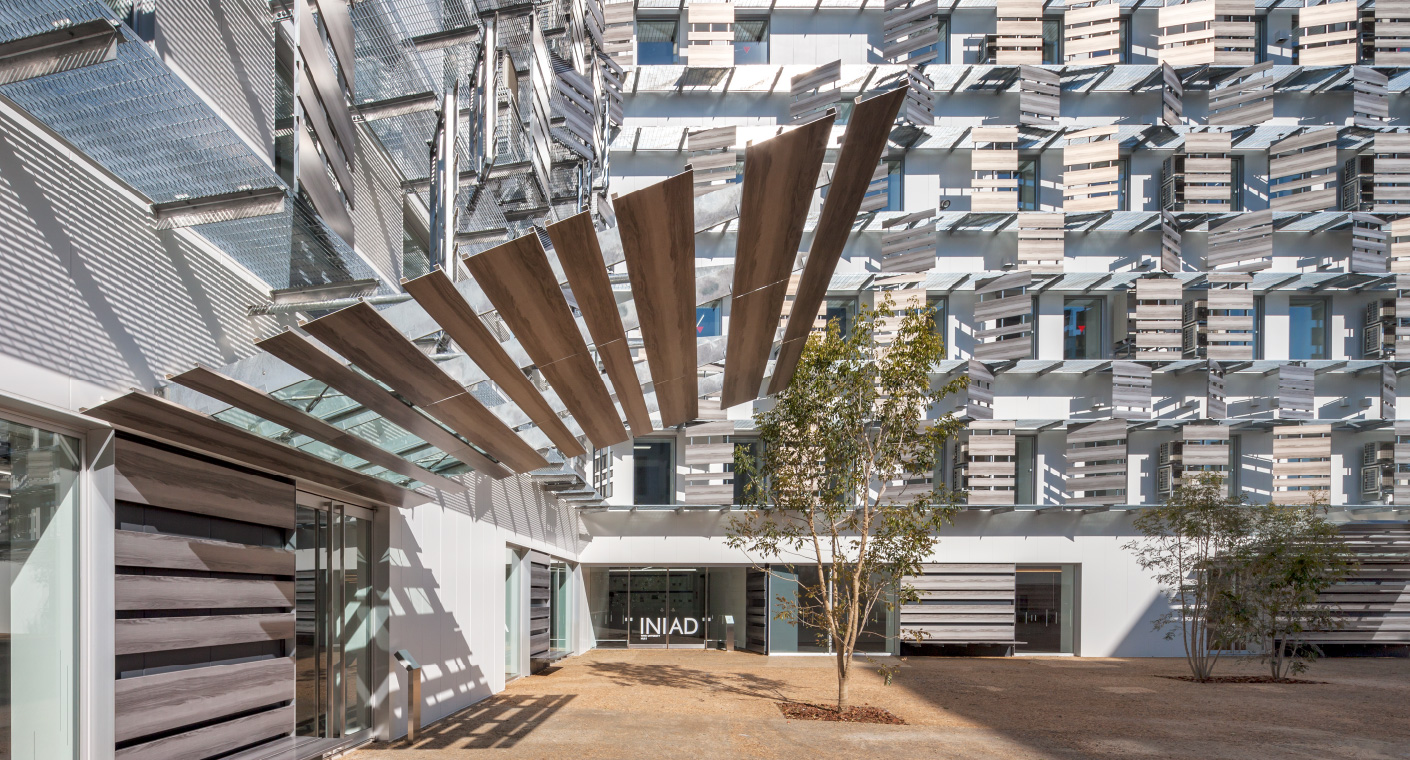 Equipped with State-Of-The-Art Information and Communication Technology
Akabanedai Campus INIAD HUB-1 opened in 2017 and is the main campus for the Faculty and Graduate School of Information Networking for Innovation and Design. The impressive building (INIAD HUB-1) produced by Dr. Ken Sakamura is equipped with 5,000 state-of-the-art IoT devices. One unique feature of Akabanedai Campus is its "paperless environment". Digital signages are placed everywhere on campus instead of paper notice boards, and a bookless library (the Media Center) provides an environment where student can view extensive digital archives on the tablets or their own laptop PC.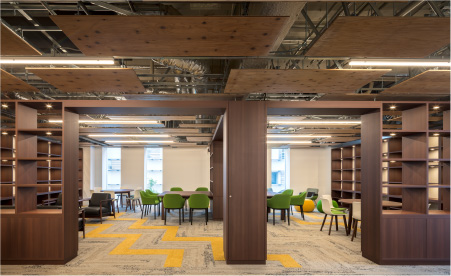 Media Center
Accessible anywhere on campus via free, secure WiFi, E-books make up the majority of the library's extensive collection.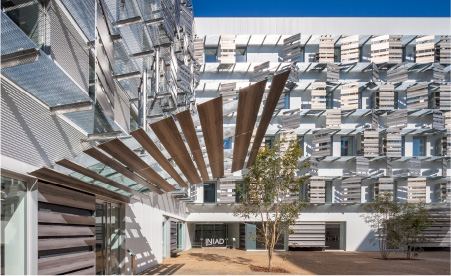 The INIAD HUB-1
The exterior of the INIAD HUB-1. It was designed by Kengo Kuma.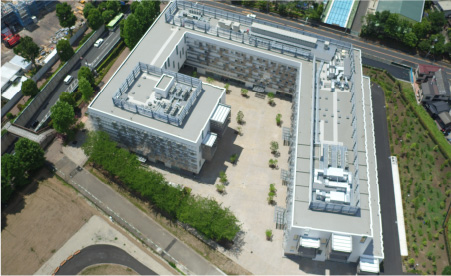 The INIAD HUB-1
The exterior of the INIAD HUB-1.It was designed by Kengo Kuma.
---
WELLB HUB-2
Akabanedai 1-7-11, Kita-ku, Tokyo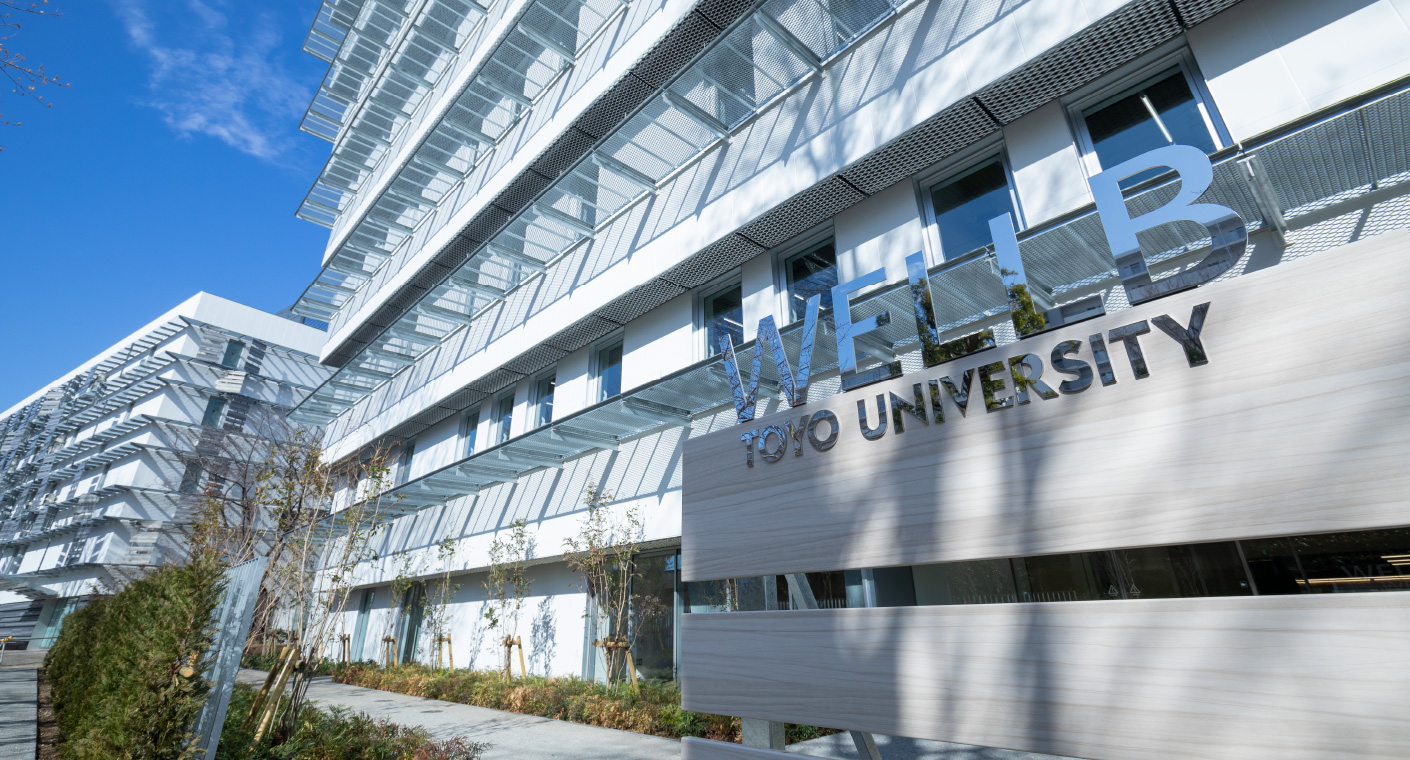 Graduate School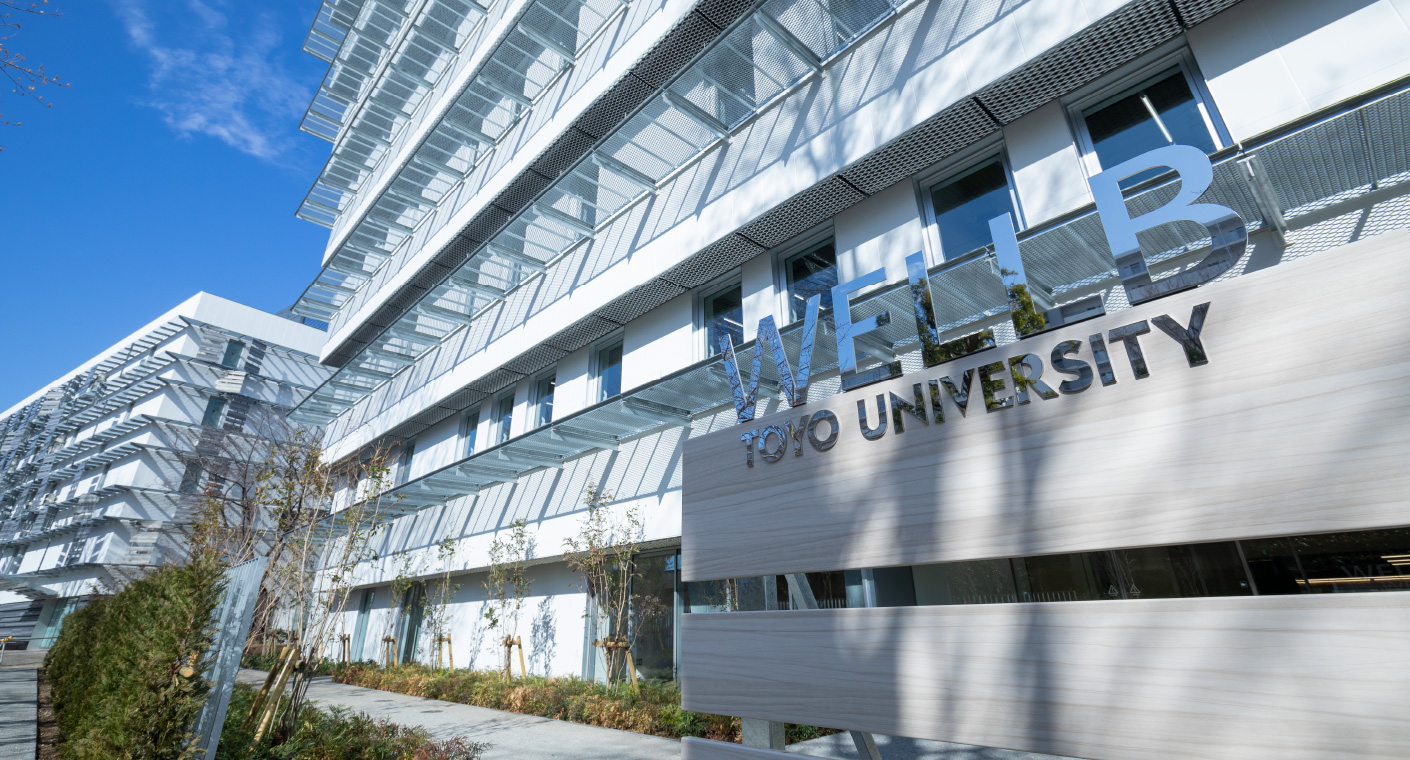 Specialized Facilities Offer Practical Hands-On Learning Experiences
Opened in 2021, WELLB HUB-2, the main campus for the Faculty of Design for Welfare Society, Human Life Design, Sociology (Department of Social Welfare) and Graduate school of Welfare Society Design, Human Life Design, Social Welfare, is design to be suitable for variety oh hands-on coursework. It has special facilities for learning healthcare, childcare and design where students can study through experiential learning projects.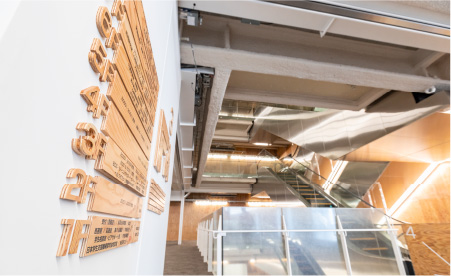 WELLB HUB-2
The exterior of the WELLB HUB-2 was also designed by Kengo Kuma. The interior uses lots of wood which gives warmth and comfort.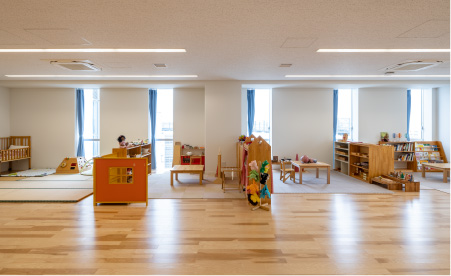 Childcare Lab
Students from the Social Work and Childcare Course learn about caregivers' roles in child developement in this lab.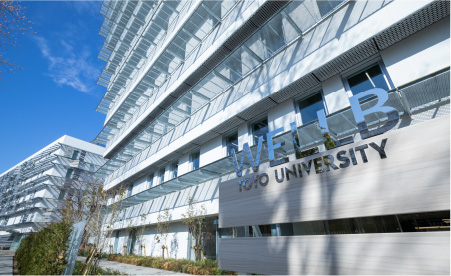 WELLB HUB-2
The exterior of the WELLB HUB-2 was also designed by Kengo Kuma. The interior uses lots of wood which gives warmth and comfort.
Bird's Eye View of TOYO AKABANEDAI
---
WELLB HUB-3
Akabanedai 1-7-11, Kita-ku, Tokyo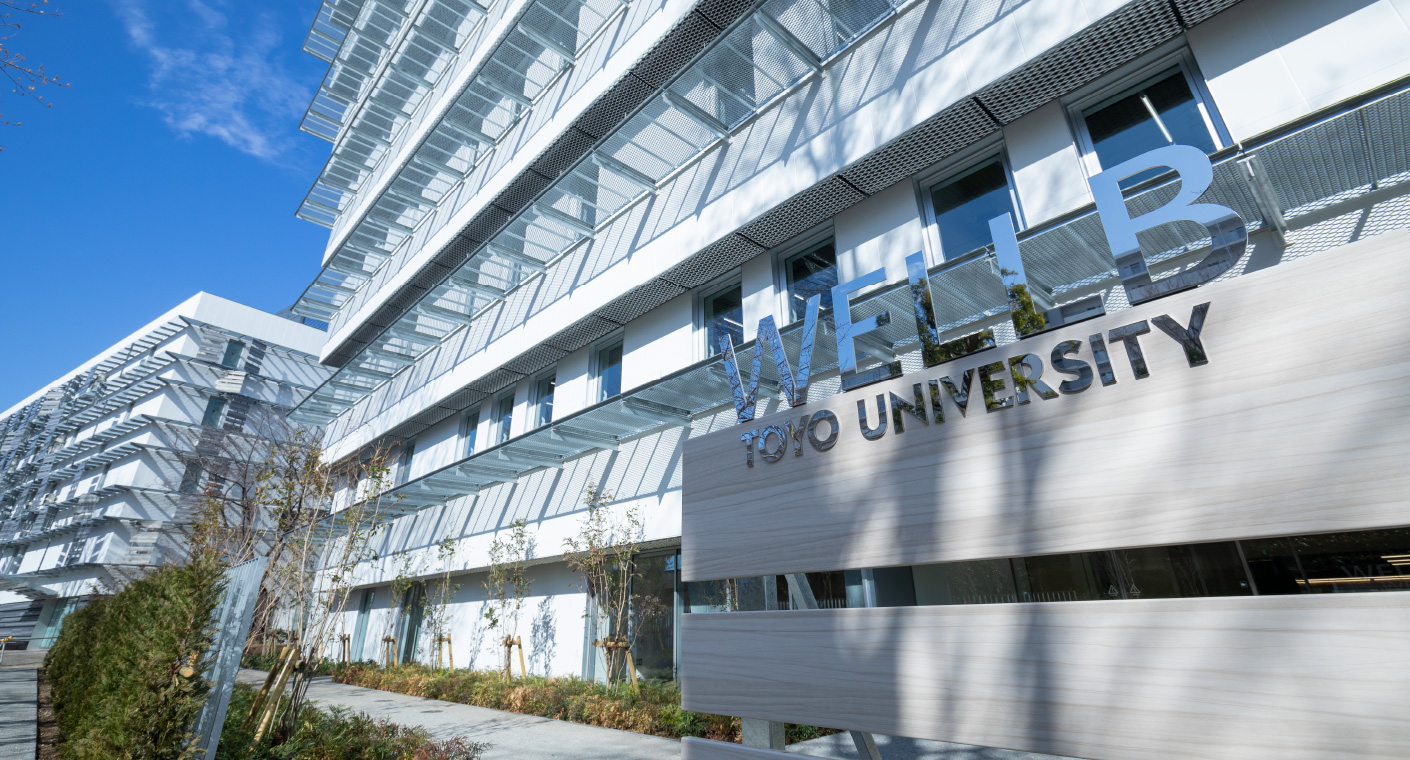 Graduate School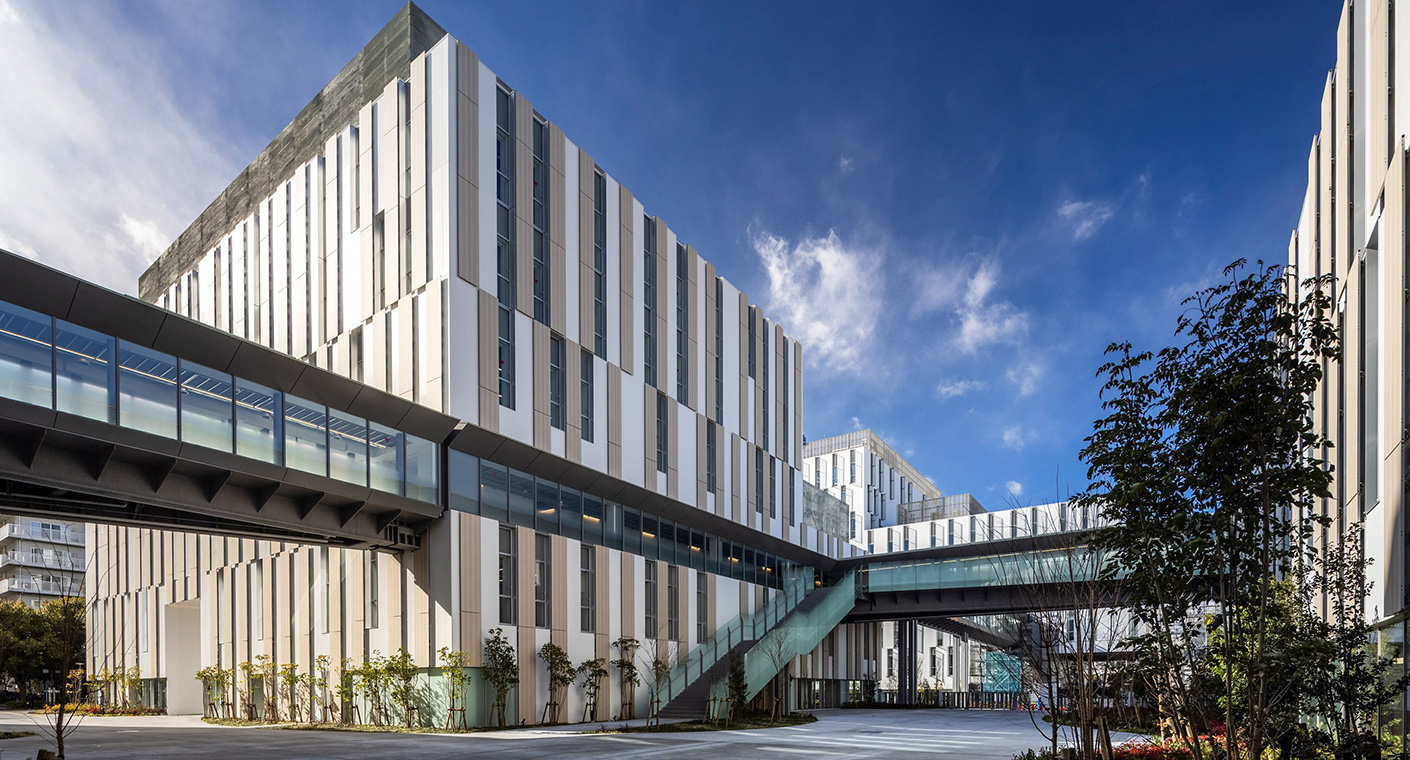 The Base for Education and Research in the Fields of Health and Sports Science and Nutritional Science in Asia.
Opened in 2023, HELSPO HUB-3, the main campus for the Faculty of Health and Sports Sciences, Human Life Design and Graduate school of Health and Sports Sciences, Human Life Design. It has sports facilities, a library, and experimental and training facilities necessary for higher education and research, making it a new place of learning.
The exterior of HELSPO HUB-3 was also designed by Kengo Kuma. There are many facilities and equipment that match the characteristics of the faculty.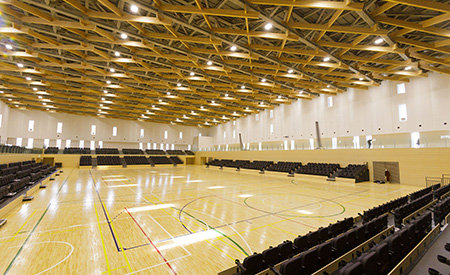 The Arena is 2,146.59 square meters, the size of three basketball courts, and has a distinctive wooden ceiling design.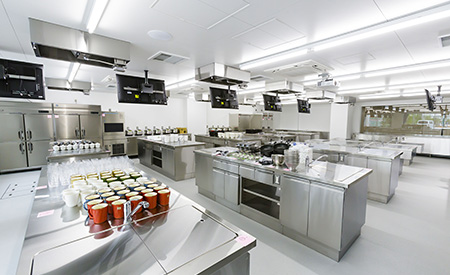 In the culinary practice room, you can deepen your knowledge by learning while actually cooking.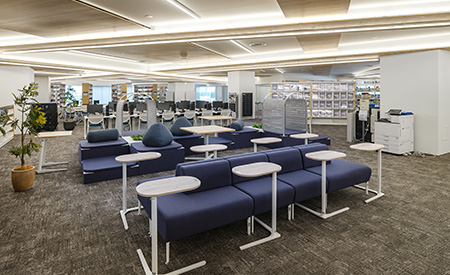 The library has a collection of 270,000 volumes and over 400 reading seats.
To Page Top
ASAKA
CAMPUS
Oka 48-1, Asaka-shi, Saitama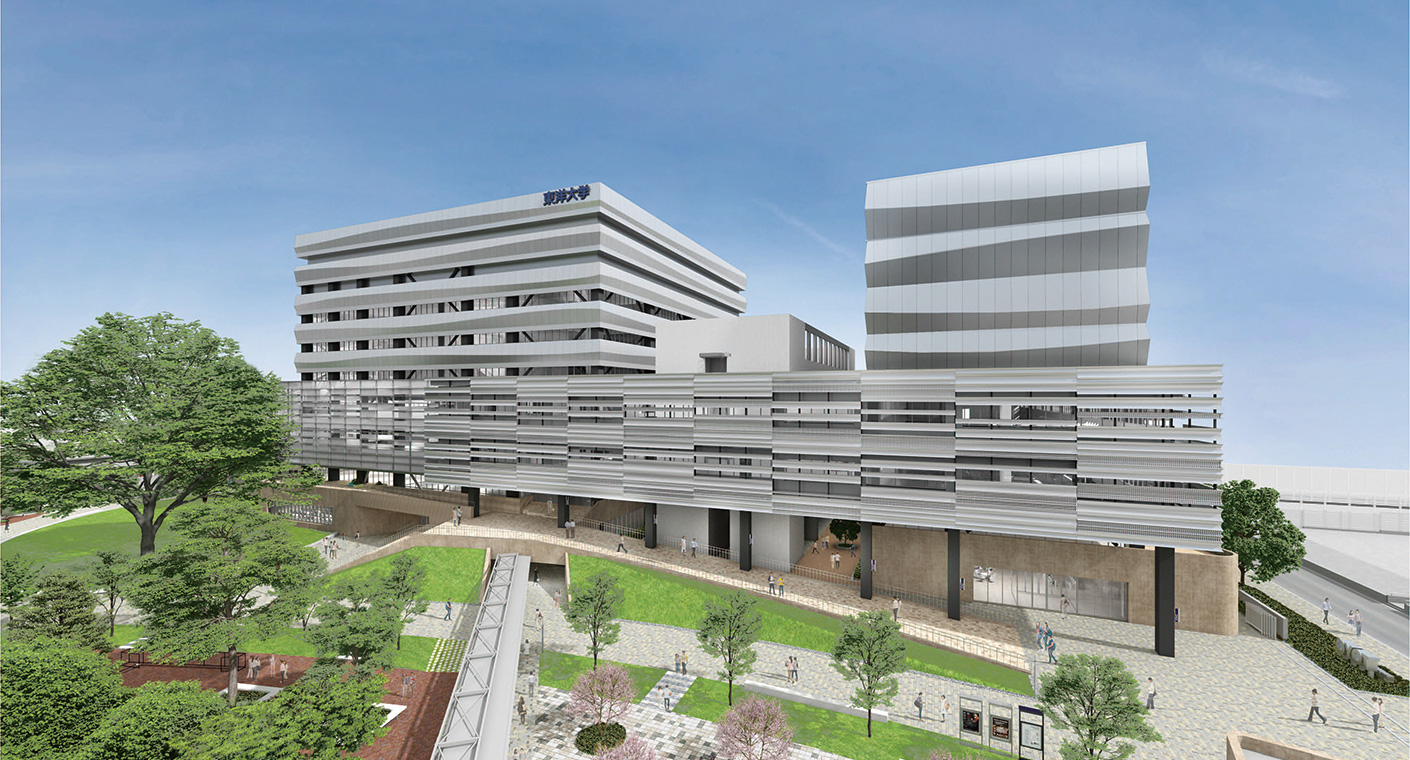 Graduate School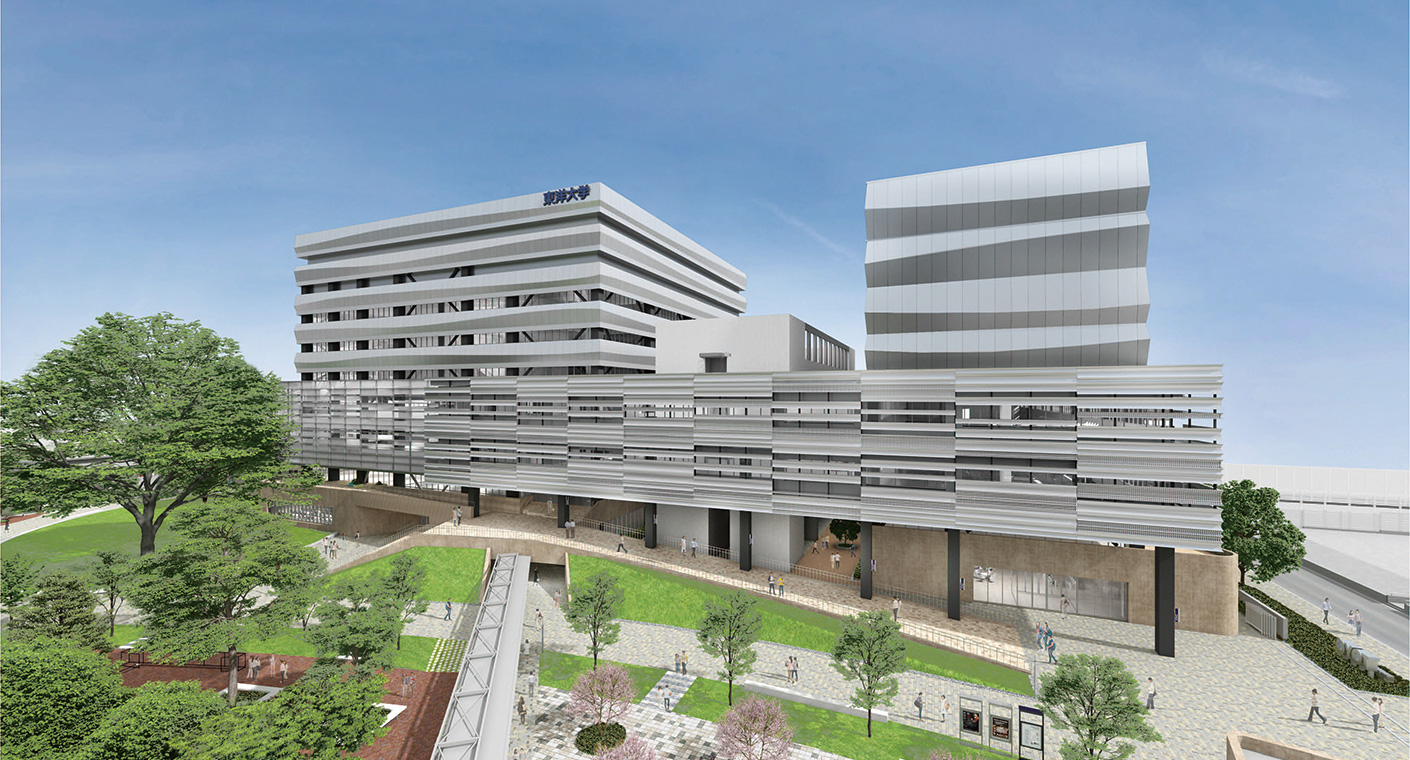 Toyo University Asaka Campus will be relocated from Itakura Campus and reborn as the New Asaka Campus from the academic year of 2024. Access from the central part of Tokyo will be convenient. The New Asaka Campus will be a comprehensive education and research center of "Life Sciences" and "Food and Nutrition Sciences," with a vision to accommodate future lifestyles. The interior will be equipped with the cutting-edge educational and research facilities. Our symbolic Zelkova Field and rich green spaces will provide relaxation and create an environment that encourages active student lives.
* The above information is current as of July 2023. Please check the URL below for the latest information about the New Asaka Campus.
https://www.toyo.ac.jp/pickup/top/future_2024/
The credit of perspective drawings of ASAKA CAMPUS belong to Ishimoto Architectural & Engineering Firm, Inc..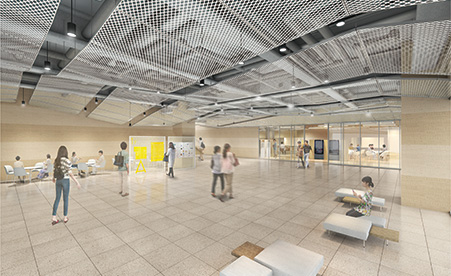 Rendition of the entrance
All indoor displays will be digital, displaying notices to students via signages and projections.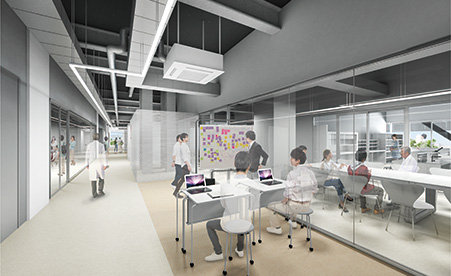 Laboratory area
The plan includes setting up a learning area with self-study and discussion spaces in front of the laboratory area.
To Page Top
KAWAGOE
CAMPUS
Kujirai 2100, Kawagoe-shi, Saitama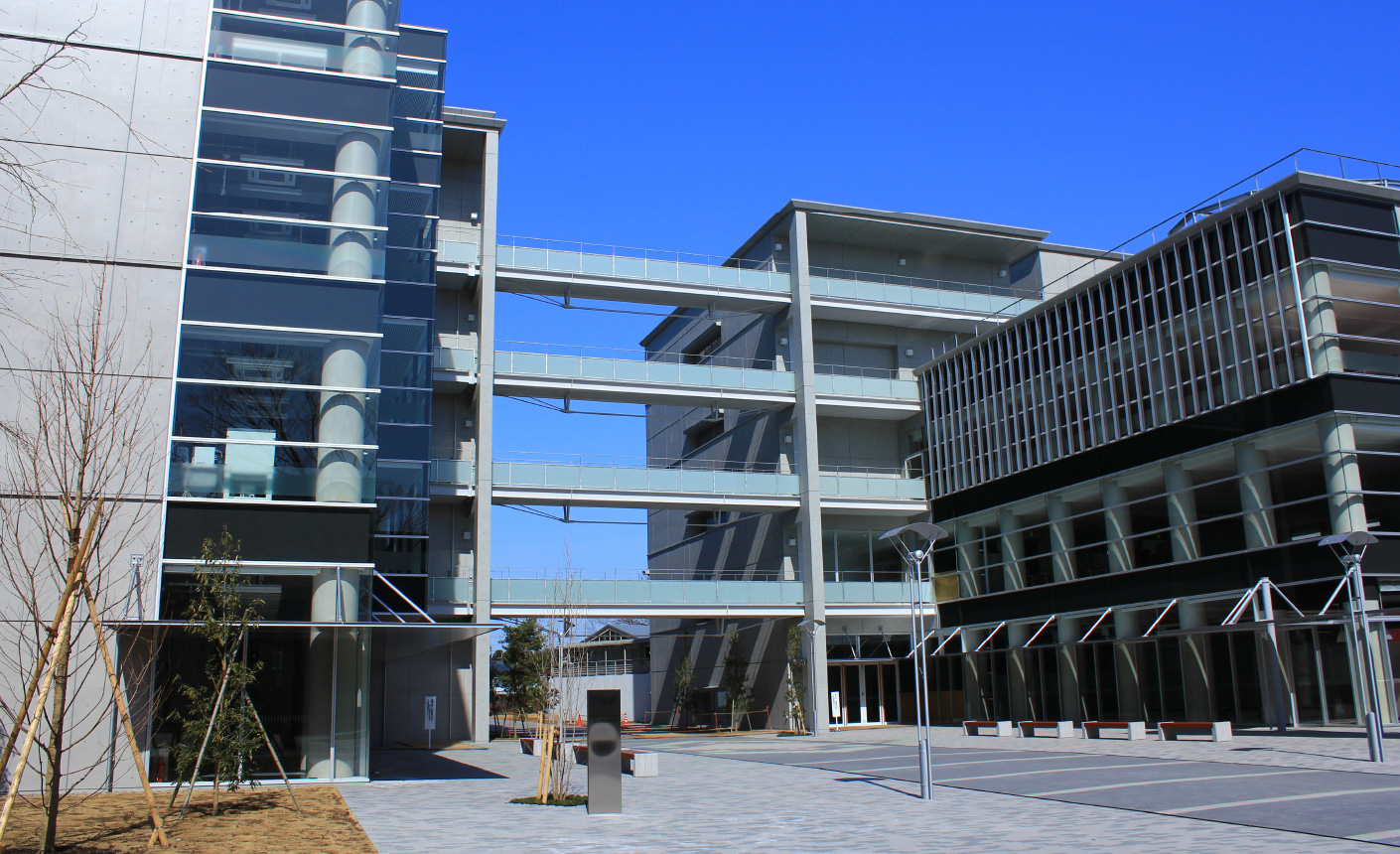 Graduate School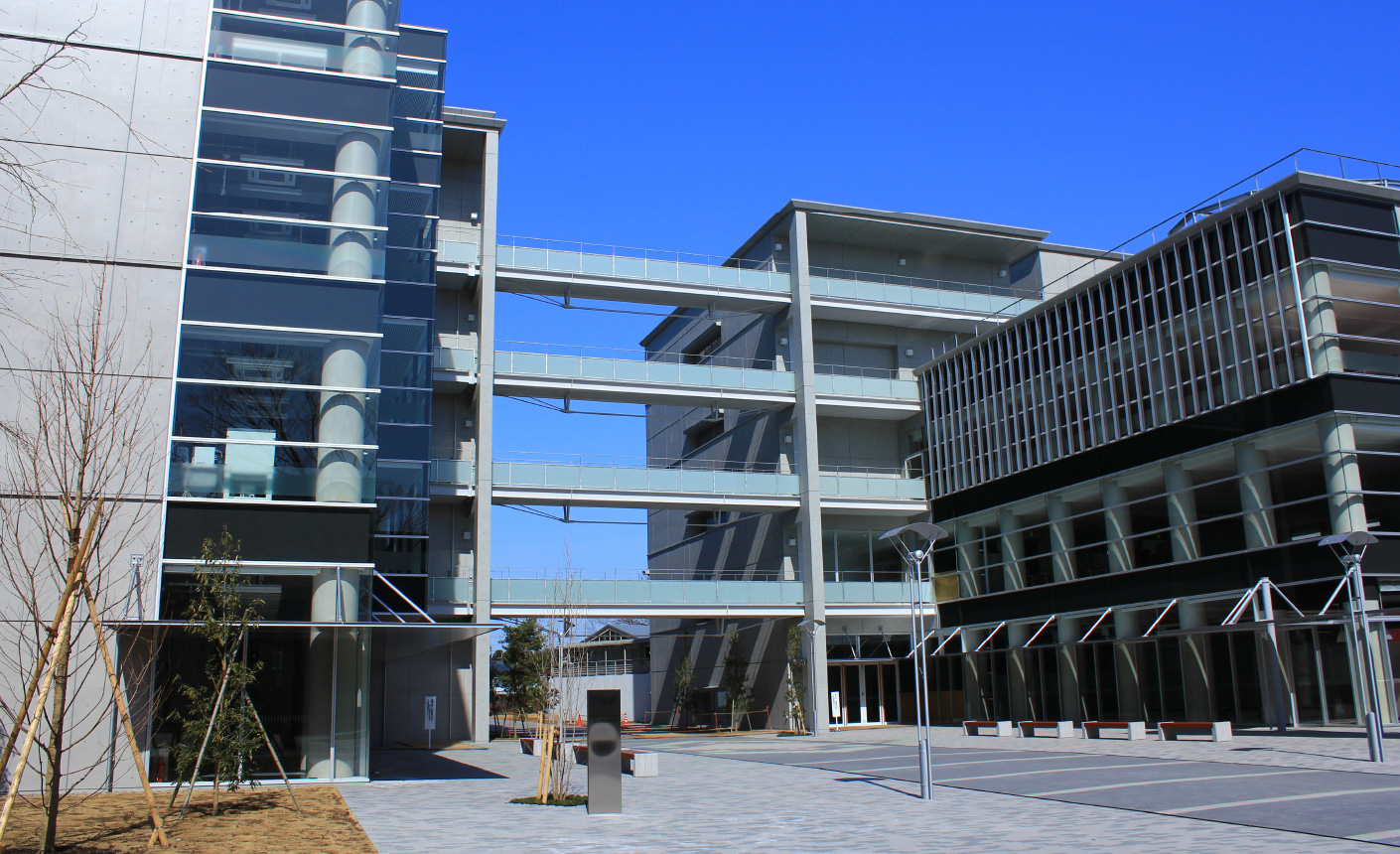 Modern Campus Situated Within Lush Green Surroundings
Toyo University's Kawagoe Campus opened in 1961 when the University established its first science faculty. The campus is located in a serene forest close to Kawagoe, a picturesque historic town in Saitama Prefecture. Kawagoe retains the atmosphere of Edo (the old name of Tokyo) and is nicknamed "Ko-Edo" or "Little Edo". The University runs a field research program based in Ko-Edo in collaboration with the local community, and offers open college courses contributing to the community's lifelong learning programs. The entire campus is involved in environmental protection activities, and many local residents enjoy taking walks within the lush greenery campus.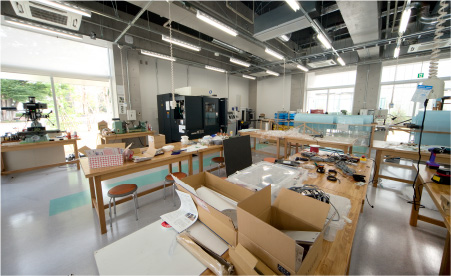 Monozukuri Workshop
The Monozukuri ("craftsmanship") Workshop is equipped with state-of-the-art resources including a 3D printer, a 3D measuring device, and a machining center.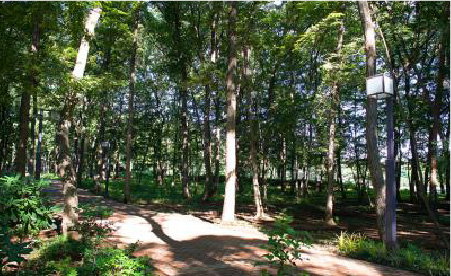 Komorebi Street
Komorebi ("Leafy Sunshine") Street is a sun-dappled promenade that connects Kawagoe's west gate with the main campus building.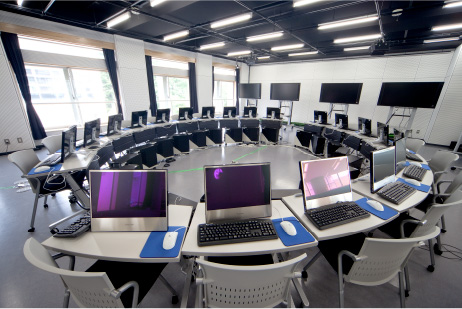 Audiovisual Design Laboratory
Students learn about network architecture and hardware environments while creating new content which can be presented via the theater system.
Bird's Eye View of TOYO KAWAGOE
To Page Top
ITAKURA
CAMPUS
Izumino1-1-1, Itakura-machi,
Oura County, Gunma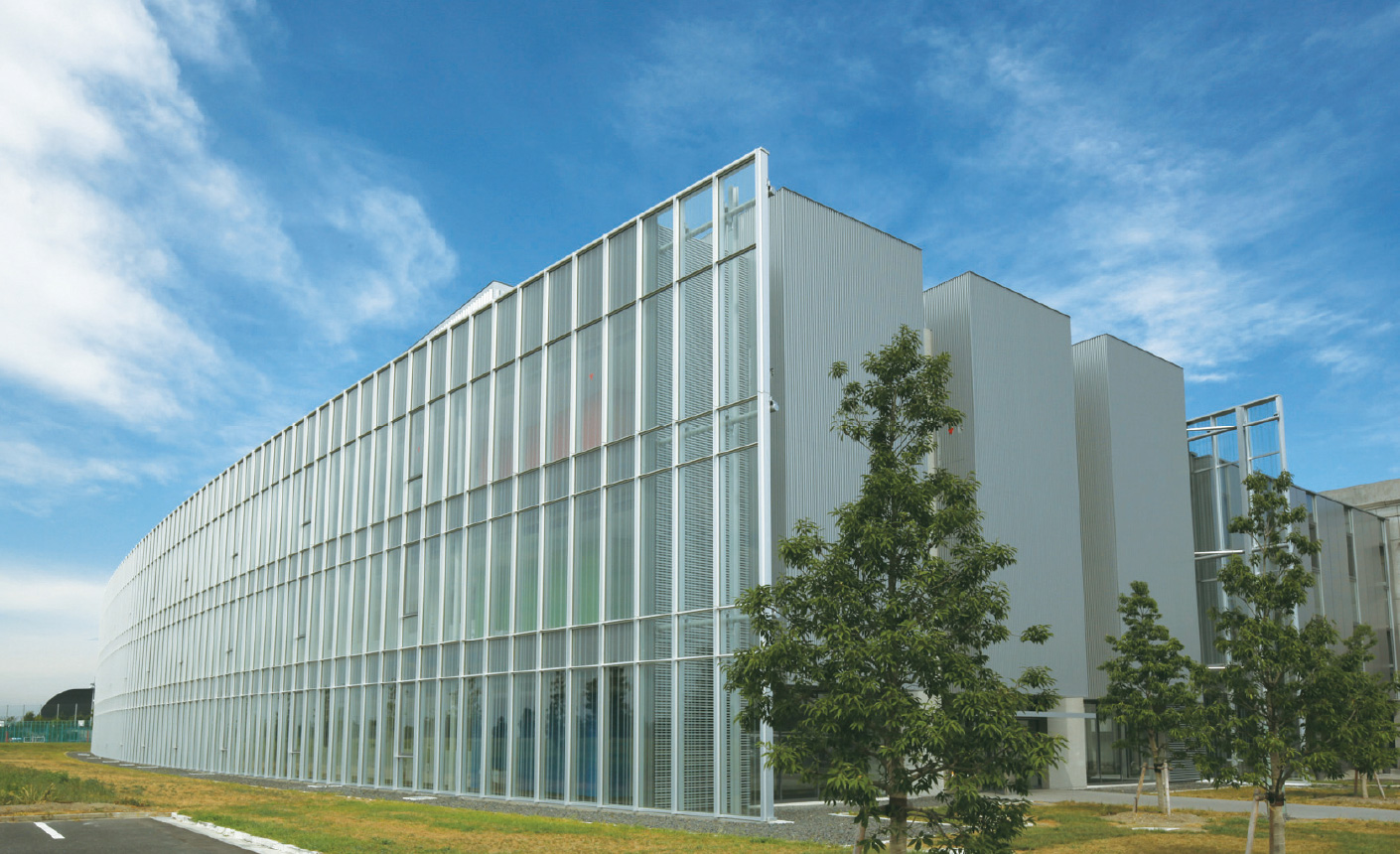 Graduate School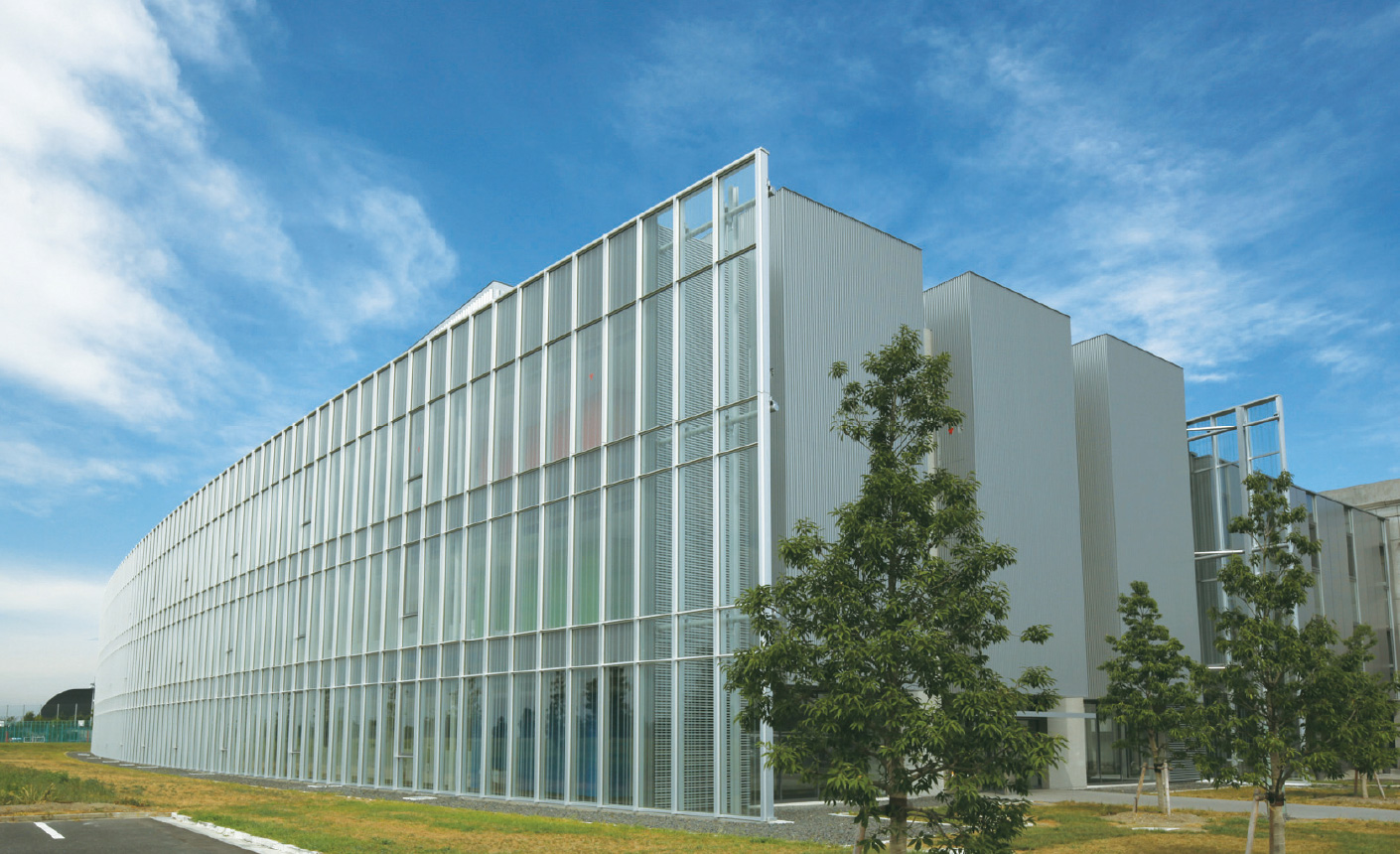 Cutting-Edge Research Hub Located on a Spacious Campus
Itakura Campus is a beautiful expansive campus surrounded by a rich natural environment. It is a thriving center that collaborates with regional industries. The campus has a variety of sports facilities including a vast football field and a multipurpose sports ground-great for workouts and games to unwind after grueling coursework. Adding to the appeal of Itakura Campus are its valuable ecological attributes. Nearby is Watarase-Yusuichi which was recognized as a wetland of international importance under the Ramsar Convention in 2012. The faculties and graduate schools currently at the campus will be relocated to Asaka campus in 2024 with the facilities and equipments renewed.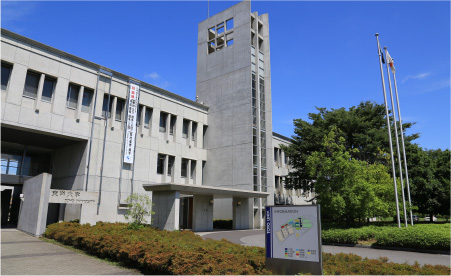 Building No.1
This eye-catching building houses a 500-seat lecture hall, as well as the Education and Student Affairs Office.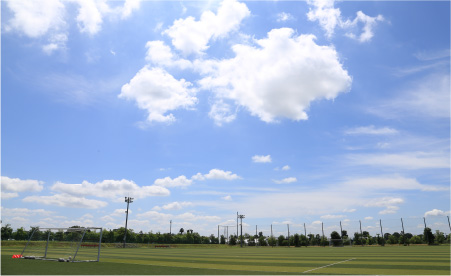 Football Field
This is the home field of Toyo University 's women's football team.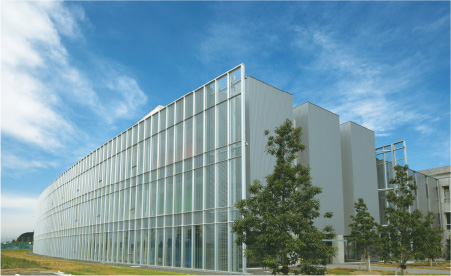 Building No.5
The Building No.5 (Laboratory) is a roomy facility for experimentation that is equipped with the latest instruments.
Bird's Eye View of TOYO ITAKURA
To Page Top