What is Happening to Student-Athletes in during COVID?

"Not being able to train" is a challenging ordeal for athletes who go through demanding training daily. We interviewed Coach Sakai who, in a situation where a new training style was necessary, led the Track and Field Club to return to an overall third position in the 2021 Hakone Ekiden.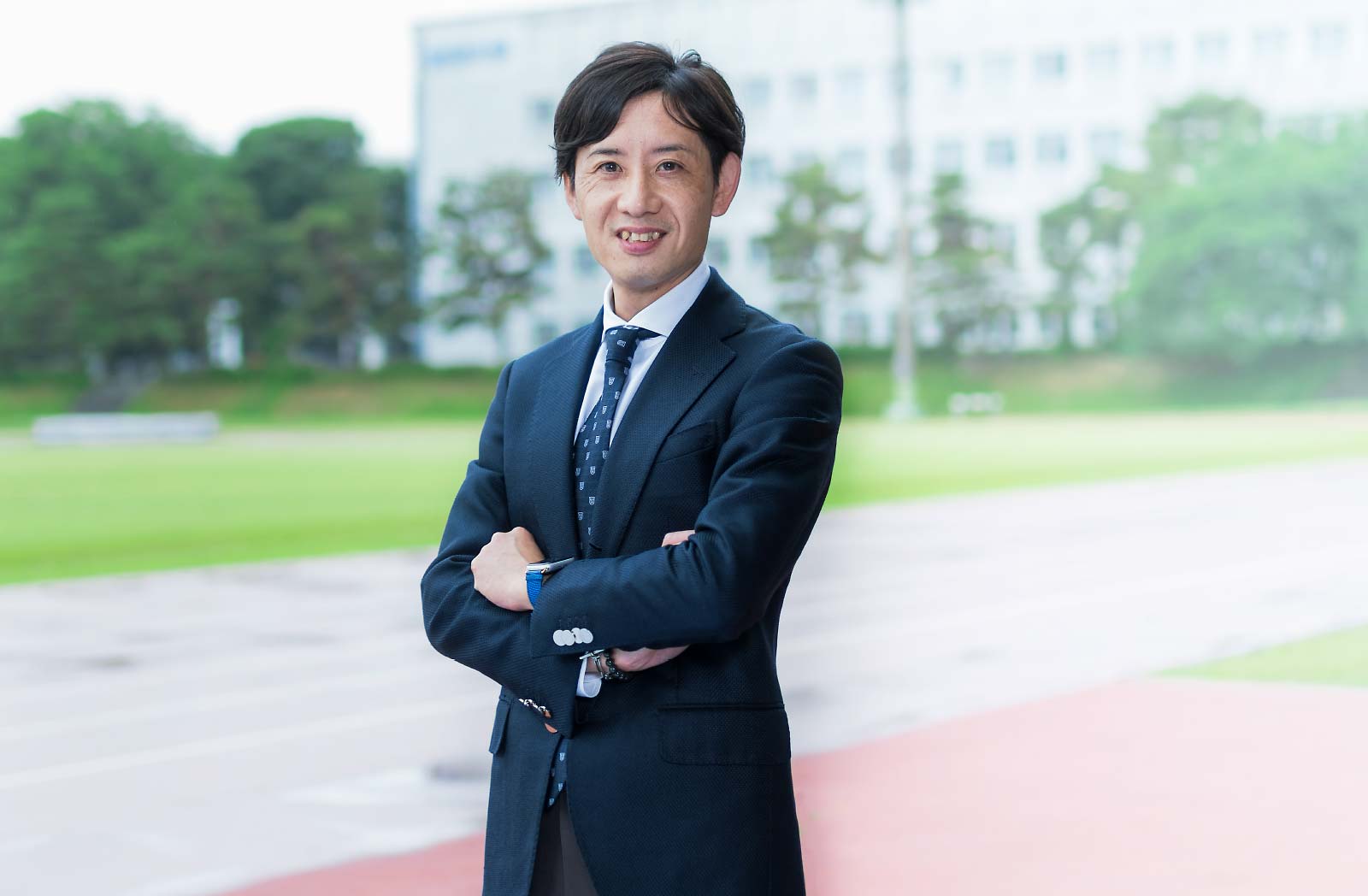 "Autonomy and Independence" is our slogan. Independent thinking and taking action will help the team. We are aiming to take back our Hakone crown. You can expect the "Embodiment of Tetsukon."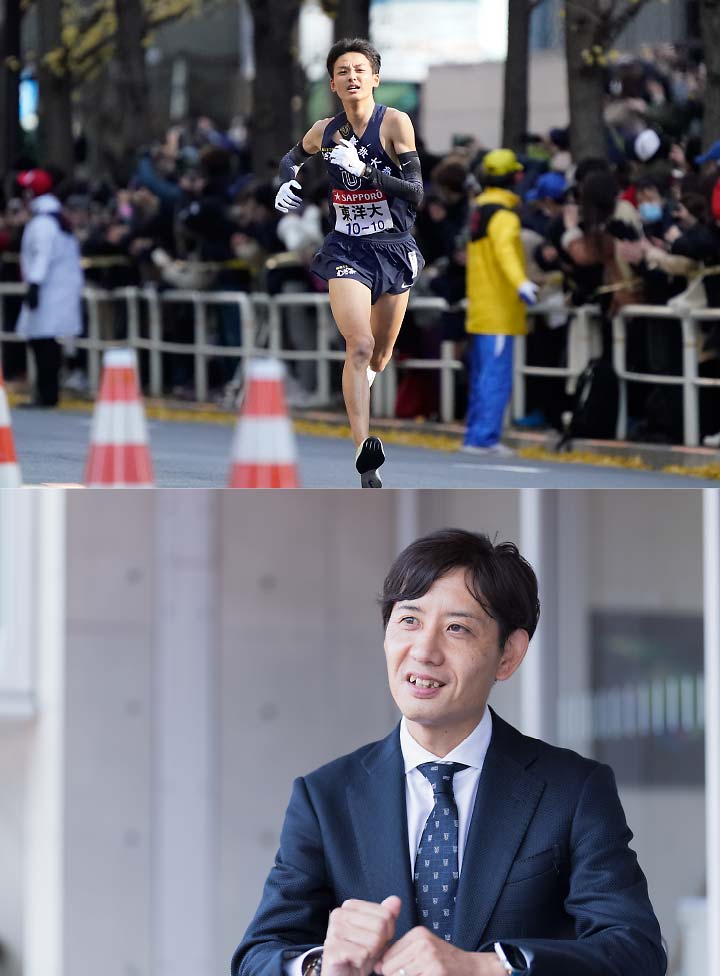 A state of emergency was declared in March 2020. While seeking what to do, the first thing that came to mind was prioritizing human life over sports as a member of society before being an athlete. To avoid an outbreak, I asked all club members to leave the dormitory and return home, and we started training in a way that was dependent on the autonomy of each member. When we missed out on a top-three finish for the 11th consecutive year in 2020, the agenda set by the new team was "Autonomy and Independence." With group training unexpectedly becoming difficult, this agenda became increasingly important. I only gave a task to the athletes that had returned home and did not give them a specific training regime. However, by ensuring that the athletes shared their daily reports with everyone, we maintained a sense of tension. We communicated through Zoom. This actually allowed us to discuss all kinds of topics.
Honestly, I thought the 2021 Hakone Ekiden would be a shot in the dark. However, it was also a chance to create the new Toyo. I attempted a training method where I distanced myself from the athletes, and they would notice their weaknesses and work on this alone. Toyo University's restrictions were stricter than other universities, and it wasn't until September 2020 that we all got back together. Still, we produced solid times in the All-Japan University Men's Ekiden Championship in November and at the end-of-year trials, and I started to feel that we had a shot at the Hakone Ekiden.
This year's Hakone Ekiden was a turning point for Toyo University. By returning to the top three, we can continue to be a team that competes for first place. The students declared, "We will return to our regular spot!" on their own volition and made this a reality with an overall top-three finish. Everyone was brought to tears when we came from behind for the second time to overtake Aoyama Gakuin University in the final tenth section. Despite not spending much time together, I sensed that the team was working together excellently. "Autonomy and Independence" had propagated through the team, and the athletes and I felt a renewed confidence as they embodied Toyo University's legendary team spirit and ran to make every second count without being afraid to lead the pack.
This season, a big challenge will be how to share the tradition and culture of the Club to 1st year students and 2nd year students with who we did not communicate sufficiently last year. We will do this amidst a situation where opportunities for interaction will continue to be limited and while combining the strength of individuals with the current foundation. However, if we do not attempt new methods, we will not have a future. The watchword is the "Embodiment of Tetsukon." This watchword has three meanings. The first is to prove that our third-place finish at the 2021 Hakone Ekiden was not by chance. The second is to embody and demonstrate Toyo University's "Tetsukon Running" tradition in our running. The third is to be grateful for the support offered to us in the current situation and prove that we deserve this support. Our goal is to take back our Hakone crown with an overall first-place finish. The students are saying they want to go for it. Please count on us.
Coach, Toshiyuki Sakai

Coach, The Long-Distance Division, Toyo University Track and Field Club
Graduated 1999, Department of Economics, Faculty of Economics
Support the Track and Field Club by scanning here.